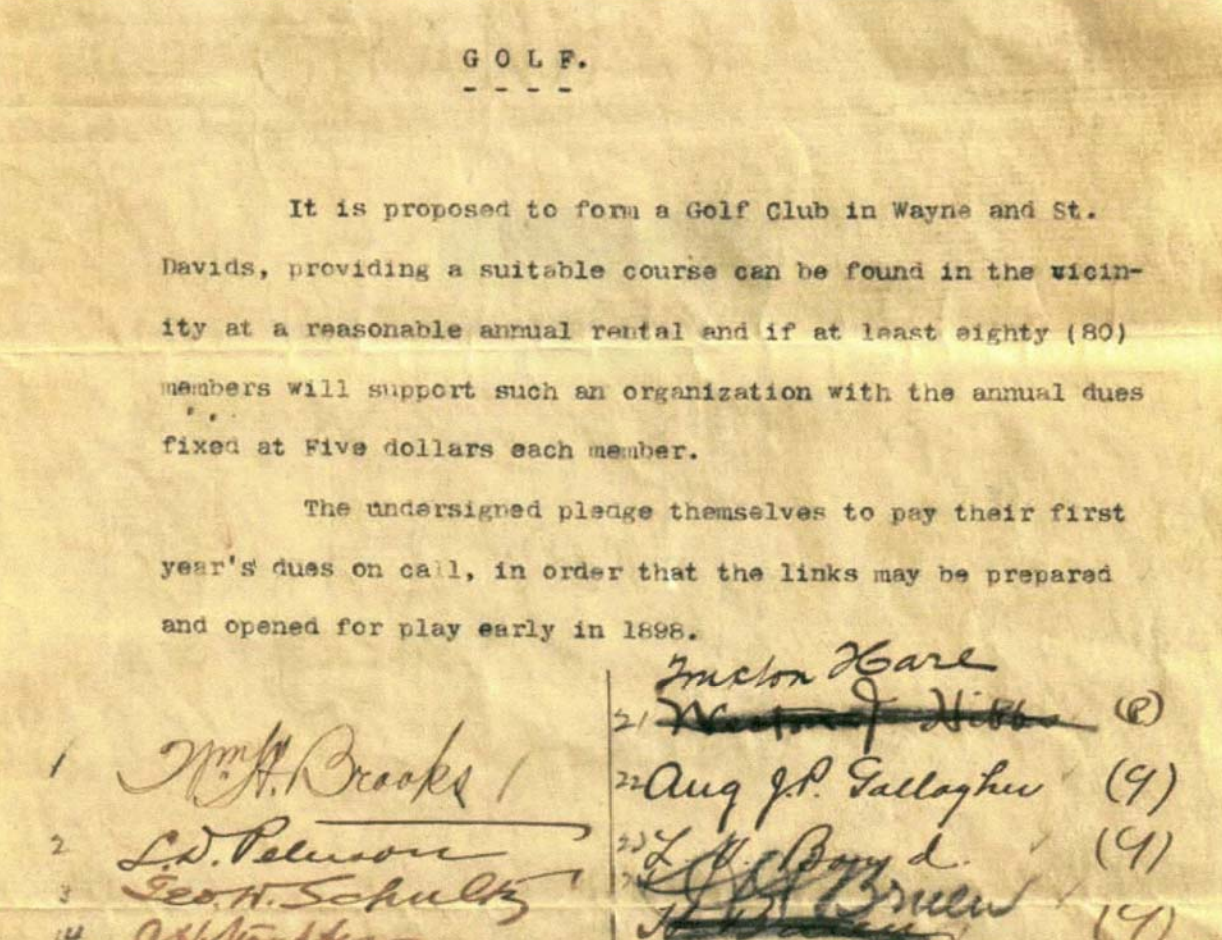 About
St. Davids Golf Club is a family-oriented club founded in 1897 in Wayne, PA. The Donald Ross-designed golf course dates to 1927 and has hosted many regional tournaments and qualifiers.
We offer a warm and inviting atmosphere to our members, their families and guests. The location, in the heart of Wayne, is an ideal spot for golf outings, weddings and other special events
St. Davids has a long and colorful history on the Main Line. In 2022, we celebrated our 125th anniversary with the publication of a book filled with stories and photos; from its founding to the present day.